San Vicente del Raspeig Locksmith
Contact us
652 906 281

24 Hour San Vicente del Raspeig Locksmiths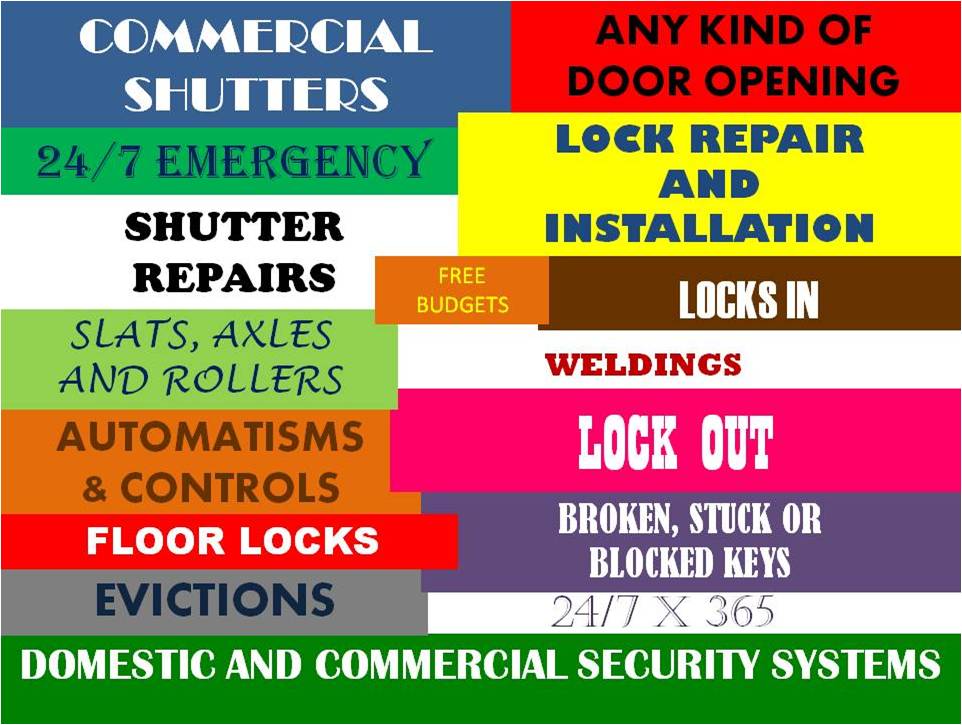 OUR SERVICES:
Opening and sale of: standard doors: low, medium or high security blinded doors, armored doors; blocked, stuck or forced commercial shutters; floor locks, manual or electronic safes.
Repair, sale and installation of: euro profile cylinders; oval profile cylinders; swiss profile cylinder; anti-bumping cylinders; anti-drill cylinders; mortise lock; deadbolts; multipoint locks; etc.
Repair, sale and installation of: commercial shutters; garage roller shutters; security grilles, automatisms; slats; axles; rollers; motors; remote controls; etc.
OUR COMPANY
Rodríguez e Hijos Cerrajeros offer lock opening and replacement service at really competitive prices. You can have your budget for free, with no hiring obligation and depending on your own necessities, so you can choose the best option for your safety and economy altogether. This makes us the most convenient cheap San Vicente del Raspeig Locksmith in the whole area.
24/7 LOCKSMITHS
Call us any day-time you need. As our San Vicente del Raspeig Locksmiths are always on call, they bring an emergency service for any kind of locksmith problem that your lock can have. Just when calling, we can send you a San Vicente del Raspeig Fast Locksmith equipped with the best tools and material of the locksmith market in order to solve your situation.
SPECIALIZED SERVICE
We solve any Locksmith problem at San Vicente del Raspeig, in such way that we can provide a cylinder replacement due to lost keys, to a multipoint lock or a deadbolt in order to keep intruders out.
If your shutter has been regretfully forced, or the floor lock is stuck, and when you arrive to your shop you cannot open it, call us as soon as possible. A San Vicente del Raspeig Locksmith will go to your place in minutes and he will find the most suitable way to allow you attend your own clients with no delay.
We also install new shutters, even in those places in which there has not been one before.
To accomplish this task we install a shutter box into the place and we adjust the shutter in such a way that it is safe and hermetic. San Vicente del Raspeig Locksmiths count on a wide range of models and designs so you can select the one you like best and can afford.
Remember: Rodríguez e Hijos Cerrajeros always count on a 24h Locksmith in San Vicente del Raspeig at your service